FAMILY WELLBEING SERVICE
Supporting Families to overcome difficulties that are impacting on children or young people.
This service will utilise their links and knowledge of community services for the advantage of the children, young people and their family who engage with this service.
For assistance you can phone, text or email this service at TCOSS.
Referrals to our service can be self-referrals or from other community providers
We can either come to you, meet you at a preferred venue of your choice or you can come to our office.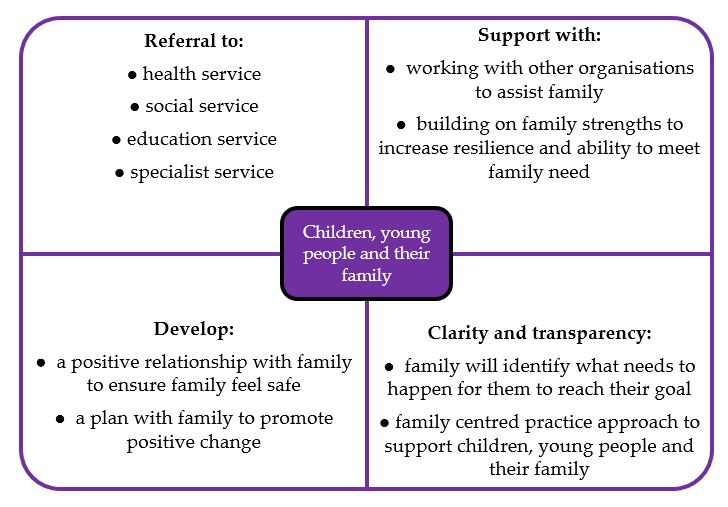 Advise referrer of expected timeframe for making contact with family
Meet with family to explain Family Wellbeing Service
Complete consent form
Complete assessment to identify need for family
Support family to develop goals and a plan for how these goals will be achieved
Referral to other services if required
Schedule appointment days and times as agreed by Family Wellbeing Service and family